Consistency.Longevity.Tenacity
Adam Vinatieri
DMC insurance Partnership
Outreach, Community, Perseverance: Adam and DMC believe in doing your best and being the best you can be each and every day. Adam has built his career on precision execution and a relentless dedication to refining his craft. Every day, DMC deploys our time-tested playbook, refined over decades of trucking-specific experience, with precision to serve our insureds. Adam and DMC have both proven to be the best in their professions, and now strive to utilize that success to positively impact their communities and help those in need. 
Adam's Fundamental Keys to Success
"Every day is another opportunity to put your stamp on your life. Doing things right is being a good husband at home, being a good father, getting up and going to work and not only doing my job, but helping some of the other players out and being an example."
Doing Things the Right Way.
Learn how Adam Vinatieri, record-breaking kicker and future hall-of-famer, and Joe DeVito, DMC CEO, met, their shared values, and what never taking a day off represents.
WHAT DOING THINGS THE RIGHT WAY MEANS TO ADAM VINATIERI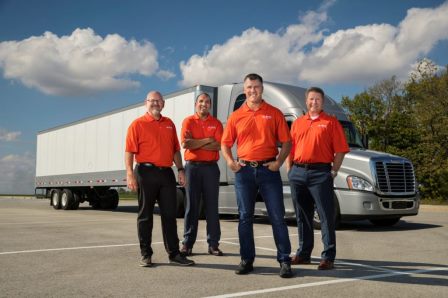 WE STRIVE FOR EXCELLENCE IN OUR SPECIALTY
Remarkable Accuracy
DMC's transformative, fact-based findings, best practices and implementation experts make success second nature for their insureds. We have the capability to provide data-driven insights that, when leveraged, can make the businesses we serve incrementally better.
Persistent Dedication
DMC is an extension of your team. We work tirelessly to deliver the best insurance products and services in a landscape that is increasingly challenging. DMC works hard to protect your business today – and we'll work even harder tomorrow.
Unwavering Commitment
Success in football, like success in life, requires perseverance. DMC has an unwavering commitment to approaching transportation insurance the right way – even when it isn't the easy way. This helps our customers grow and protect their businesses.
Alignment of Values
"I just appreciate their (DMC's) commitment to excellence. The same things that make my team successful are the same things that make them successful. Commitment and determination, and doing all the right things and doing it the right way. It's different obviously, it's a different career, but a lot of the steps match up together."
Adam Vinatieri & DMC Insurance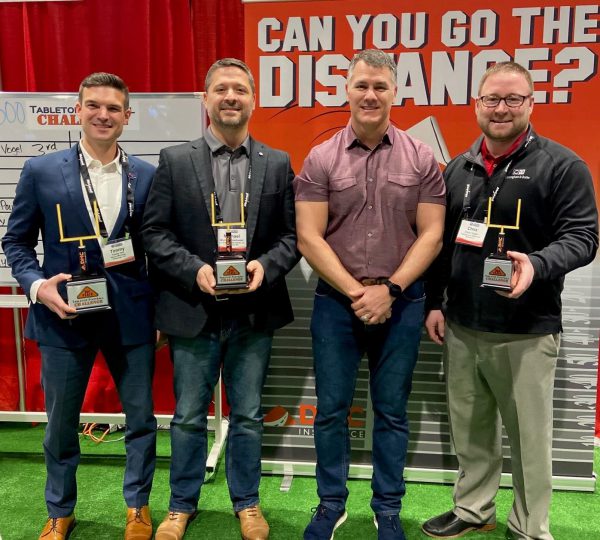 Adam attended the 2020 Truckload Carriers Association Convention in Kissimmee, FL with DMC Insurance to compete against participating attendees in the first-ever DMC Tabletop Football Challenge. Contestants had the opportunity to face Adam head-to-head in a flick-football field goal scoring tournament!
Future football Hall of Famer, Adam Vinatieri was DMC's guest speaker at the DMC Annual Race Party Weekend in 2018.  He offered his unique insight and words of wisdom about the importance of teamwork, accountability, and how they impact an organization. 
The DMC team and spokespeople, Adam Vinatieri and McKinzie Roth, explain what "Doing Things the Right Way" means to DMC and how it impacts every decision, action, and relationship curated by our team.