DMC INSURANCE ANNUAL RACE PARTY WEEKEND
May 22 – May 24, 2020
Conrad Indianapolis
50 W Washington St, Indianapolis, IN
You do not want to miss this unforgettable weekend!
Check out the video below for an overview of the exciting activities we have planned for you.
FRIDAY, MAY 22
3:00PM | Arrival to Conrad Indianapolis (early arrival can be arranged as needed)
5:30PM | Shuttle to dinner
6:00PM | Welcome reception at Dallara IndyCar Factory Business Casual Attire
SATURDAY, MAY 23
8:00AM   | Breakfast at Conrad
10:00AM | Keynote speaker Casual Attire
11:30AM | IPL 500 Festival Parade 
6:00PM   | Elegant dinner in Conrad's Vienna ballroom Cocktail Attire
SUNDAY, MAY 24
7:00AM   | Police escort to Indianapolis Motor Speedway Casual Attire and Comfortable Walking Shoes
5:00PM   | Police escort back to Conrad Indianapolis
6:00PM   | Dinner at Conrad Casual Attire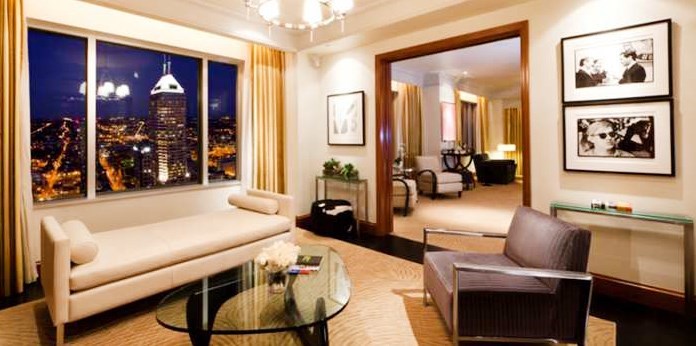 Accomodations
Conrad Indianapolis – four-star luxury hotel boasting unparalled accomodations in the heart of the Circle City. Conrad Indianapolis offers guests the opportunity to explore world-class art in the hotel's on-site gallery, public space and 18th floor Gallery Suite, named one of the "Top 101 Suites in the World" by Elite Traveler Magazine. Guest rooms include a 42-inch LED television, Conrad signature bedding, Italian marble and granite bathrooms with a glass-enclosed shower and separate soaking tub and 15-inch flat screen television. Learn more.
Dallara IndyCar Factory
Located just 5 miles from downtown Indianapolis and 1/3 of a mile Southwest of the historic Indianapolis Motor Speedway – this 105,000 sq. ft. facility immerses you into the racing world! Featuring rides in a street-legal IndyCar 2-seater, the chance to get behind the wheel of full car simulators or box cart simulators equipped with iRacing, and an interactive hall showcasing Dallara race cars, history, and hands-on learning experiences – there is something for everyone to enjoy!
IPL 500 Festival Parade
The IPL 500 Festival Parade features a variety of entries, including: floats, giant helium balloons, award-winning marching bands, celebrities and dignitaries, specialty units and the 33 drivers competing in the Indianapolis 500. DMC has premier front-row seating reserved for you and your guest to ensure a convenient and enjoyable viewing experience!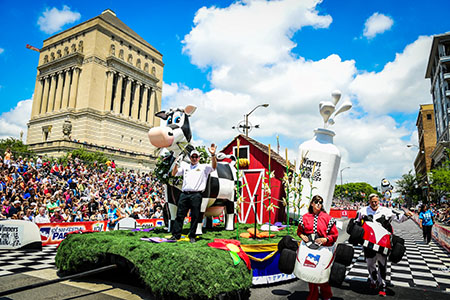 Conrad's Vienna Ballroom
The intricate details and rich accents of the Vienna Ballroom set the stage for this elegant dinner. Complementing the upscale atmosphere will be delicately crafted cocktails, elevated entrees, custom ordered desserts, live entertainment provided by international sensation, Goga, dancing, and more!
The 104th Running of the Indianapolis 500
There is no better way to experience the "Greatest Spectacle in Racing" than in DMC's luxury suite at the Indianapolis Motor Speedway. With our suite located directly above the pit lanes, you will be able to catch all the action! We will also be providing first-class video scanners that allow you to listen and watch each driver behind-the-scenes. The suite will be packed with an array of delicious food and cold drinks, and your passes will give you access to Gasoline Alley, the Fan Midway, and all infield areas.  All of this is topped off by arriving and departing by police escort allowing you to skip the traffic back-ups and focus solely on enjoying yourself at this world-renowned sporting event!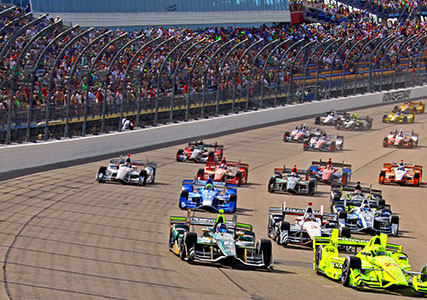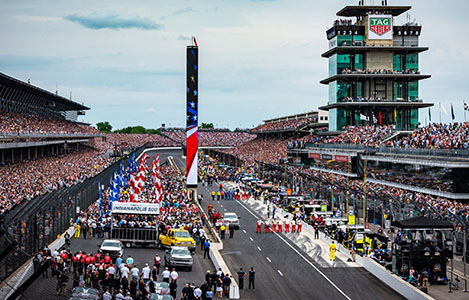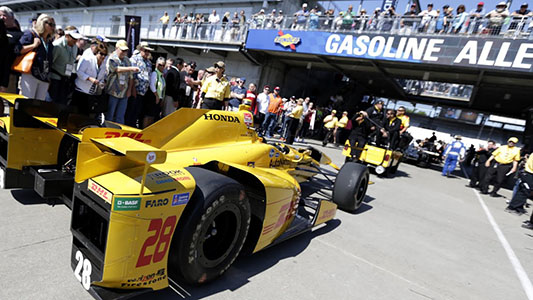 Please RSVP today! We hope to see you all at the most exciting weekend of 2020!
Conrad Indianapolis
Dallara IndyCar Factory
Indianapolis Motor Speedway