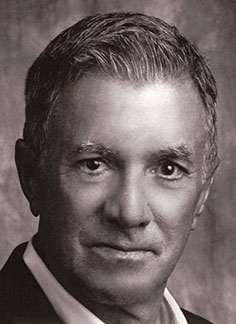 Joe Devito
Chief Executive Officer
Joe's career in the property & casualty insurance industry includes four decades of specialization within the trucking and transportation segments. Joe guided Baldwin & Lyons, Inc. through a period of record growth and profits throughout his tenure as President and COO (2007-2016) and as CEO, COO, and President (from 2010-2016). Joe and his team produced over $1B in total value for shareholders, an average annual compound rate of return of 12%, and consistently produced combined ratios in the large fleet trucking specialty in the low 90s.
Joe continues to utilize a hands-on approach in his leadership at DMC, conducting weekly account roundtables with executive officers to review and approve all quote proposals. Joe also participates in monthly claim roundtables, to evaluate case by case claim strategy, handling and reserving. Joe has an extensive background as a claim manager himself and developed the claim handling protocols for DMC at its inception. Overall adherence to DMC's stringent claims handling processes is also an important component of the claims roundtable function.
As Baldwin did under Joe's leadership, DMC has outperformed relative to its competitors in the trucking insurance space.